About Us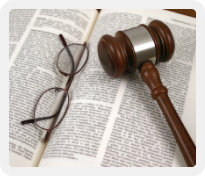 Esquire Bank is a full-service commercial bank serving professional service firms, law professionals, small to mid-sized businesses, and individuals. We focus on servicing these businesses, their owners, and employees, giving them direct access to key decision-makers including our senior and executive managers.
Esquire Bank provides outstanding relationship banking through our high-tech / high-touch approach. Our team has designed a full range of banking services and products with competitive deposit and loan rates. Our systems use the latest technology, providing our clients with customized tools to efficiently conduct their banking business. Specifically, our Financial Management Suite effectively provides our customers with a bank branch in their own office.
Additionally, due to the substantial ties that many of the Bank's board members and organizers have to the legal community, we provide specialized banking services to small- to mid-size law firms and supporting organizations in the New York metropolitan area, as well as nationally. We have extensive knowledge of this industry and provide superior products and services that differentiate us from competitors.
Esquire prides itself on having maintained a disciplined approach to lending over the past three turbulent years. This approach, mandated by the Board of Directors and executed by Andrew Sagliocca and his team, has resulted in Esquire having one of the strongest balance sheets in the industry. Esquire has weathered the financial crisis, thereby conserving shareholder value. Our strong balance sheet, new product offerings and depth of management create an enormous opportunity to grow our business within the trial bar, our focus area, and other client segments.