Attorney Community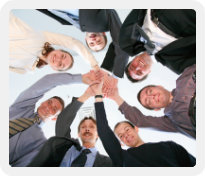 We are delighted to support national, state, and local trial lawyers associations, offering members a unique opportunity for exceptional "private bank" services.
Esquire Bank is a full-service, commercial bank, founded by lawyers who believe in supporting law professionals with specialized financial products and unmatched client service throughout the United States.
We understand the unique needs and financial pressures of the law community, providing banking and business solutions to the firms, their owners, employees and clients. Our goal is to become the bank of choice for the law profession by:
Offering the highest quality relationship banking products and services for the law community;

Providing a "safe and sound" institution for our clients' deposits and;

Being a sponsor and business partner for local, regional, state and national associations that support attorneys through various programs and research tools.
As a valued attorney, we look forward to becoming your financial services partner.
Learn More about our specialized attorney services.