Case Cost Financing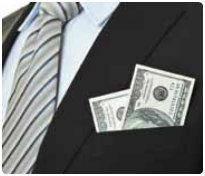 Esquire Bank's unique Case Cost Financing solution is designed specifically to advance you the money you need to cover all of the various costs associated with litigation... and we may even be able to do it without your Firm having to pay any interest.*
Summary




We'll establish a master line of credit for your Firm to be used solely for case costs. As costs are incurred, you can simply make your usual disbursements -- we'll set you up with sophisticated software to easily monitor, track and manage it all. We can also build in a mechanism that may let you pass finance charges through to the client upon successful case completion,* essentially making the loan interest-free for your firm.




Furthermore, because Esquire Bank has cut out the middle man by originating the loan, we are able to offer you an annual percentage rate that can be up to 10% lower than the competition.




View this graph to see how case cost financing with the Esquire Bank Attorney Loan can increase your profitability dramatically.




iCase

iCase is a proprietary online platform developed by Esquire Bank to manage your Case Disbursement Funding. This powerful, user-friendly tool provides streamlined case management and valuable benefits for office management.

Set up individual loans for each case within a master credit line
Easily add new cases and payees (unlimited number of payees)
Detail tracking and history of expenses by case
Make payments from your computer (or via written check)
Detailed monthly reporting at case level
Extract case level financial information to Excel® spreadsheet
Import files to virtually any accounting software application

Financial Info

Sample Scenario

The loan structure is set up as a master line of credit that you can allocate at individual case levels. Each case level allocation is equivalent to an individual loan within the master credit line. For example:

Master Credit Line of $1,000,000
Case #1 – $5,000
Case #2 – $4,000
Case #3 – $10,000
Remaining open line disbursed only for case expenses unless otherwise authorized by Esquire Bank

Rates, Payments, and Balances

Variable interest rate is tied to Prime rate
Generally between 350-675 basis points over the current Prime rate
Rate tied to inherent risk, measured by Esquire Bank using numerous data points, including law firm's financial condition, partner credit standing, and case settlement history
Interest-only loan paid monthly
Principal payments are made at the earlier of case settlement, removal of client representation, or generally 30 months (exceptions may be made at discretion of Esquire Bank)
Operating Account required – no minimum amount required, no fees**

Standard Fees***

Master Line of Credit Fees

Origination – 1%
Annual line maintenance – 1%

Case Level Loan Fees

Case audit – $15
Case setup – $50
Case payoff – $75

Disbursement Fees

Per electronic check – $2.50

**Esquire Bank reserves the right in the future to charge fees on the Operating Account.

***All fees outlined are subject to change based upon various factors, including the nature of the master line of credit, case types, number of cases, and turnover. Esquire Bank charges fees to cover initial and ongoing credit review costs, as well as administrative costs incurred by Esquire to support the loan technology platform (iCase).