MTMP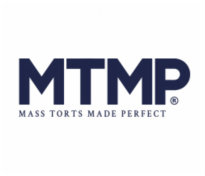 We understand the unique needs of mass tort attorneys better than any other financial institution. 
This insight into the business of law has enabled us to create a suite of innovative financial solutions designed to help attorneys run and grow their practices more efficiently and effectively. Our fundamental belief that cases are assets sets us apart from other financial institutions when it comes to attorney lending and cash flow needs. We provide attorneys & law firms the liquidity necessary to handle larger cases and to build their businesses, when other banks simply do not. And unlike the megabanks, Esquire Bank does not support tort reform - we support trial lawyers, in every sense, as they fight for justice.
Case Cost Financing
This innovative financial solution gives attorneys the necessary liquidity to cover case costs. We understand that attorneys should be counsel to their clients, not creditors. 
Key Benefits
• Annual percentage rates that can be up to 10% lower than finance companies 
• A master line of credit specifically for case costs 
• As costs are incurred, make disbursements as needed 
• Back office support to monitor, track and manage your line 
• You may be able to pass along interest to your client upon successful completion of their case*
Working Line of Credit
At Esquire Bank we truly understand the cyclical nature of cash flow in your business and that your cases are indeed assets. To combat those potentially long lapses of money coming in, we can provide you with a traditional working capital line of credit – a revolving account that you can tap into whenever you need to. As opposed to lump sum loans, you withdraw on the money you need, making the amount of interest you have to pay dramatically smaller.
Key Benefits
• Immediate access to funds when you need them
• Only pay interest on what you use
• Can be utilized for almost any purpose
• Perfect for short-term capital needs
Qualified Settlement Fund Lending 
Once a QSF is funded, you can apply for a QSF Loan. 
Key Benefits
• Borrow against the legal fees embedded in a funded QSF 
• Attractive bank rates 
• Use this new liquidity to grow your business by advertising for the next mass tort case
Common Benefit Fee Loans 
An uncommon benefit for Common Benefit Fees. Attorneys in leadership positions in mass torts who are entitled to common benefit fees may obtain a loan using the projected common benefit fees as collateral. 
Key Benefits
• No need to wait for distribution of common benefit fees to plaintiff steering committee members 
• Attractive bank rates
Attorney Banking  
Business Deposit Products 
Esquire Bank provides specialized banking services to attorneys and law firms, including deposit accounts, that provide enhanced management of client and business funds. 
• IOLA/IOLTA
Esquire Bank is uniquely qualified to support IOLA/IOLTA accounts because we understand the complexity involved and the serious ramifications of a single co-mingling or overdraft misstep.
• Business Operating Accounts 
• Fiduciary Accounts 
• Business Money Market
Escrow Management 
Save time and eliminate frustration with our Escrow Management Account. You can easily create subaccounts for each client, with competitive interest rates, that are linked to a single master account for easy disbursements. 
Key Benefits
Keep client funds separate from your own 
Competitive interest apportioned to each individual sub-account 
Comprehensive monthly statement 
Free online access 
Simplify taxes; bank will generate 1099s for each sub-account 
Can be used for individual clients, tenant security, or 1031 exchange clients
Qualified Settlement Fund Deposits 
Esquire Bank is qualified to properly navigate a Qualified Settlement Fund. After the QSF is funded, you can apply for a QSF Loan for any immediate liquidity needs you may have, as well as offering your clients the benefit of Early Access Loans so they can pay their expenses. 
Key Benefits
• Esquire Bank is a court appointed depository agent 
• Extensive experience in establishing and administering QSFs 
• A dedicated QSF banking team can guide you from origination to disbursement • Understand the importance of principal preservation 
• QSF Loans are available for qualified clients 
For more information please contact us at 1.800.996.0213 or email us.