Standby Letter of Credit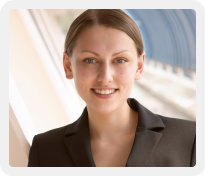 Provide assurance to your vendors that they will receive full payment of a contract. By initiating a letter of credit, you provide proof of your credit and ability to repay to any third party.
Summary

Available from $100,000 to $1.5 million

1 year term with automatic renewal option

Cash collateral held in an Esquire Bank deposit product

2% annual fee (or partial period) paid in advance ($2,000 minimum)

How It Works

By securing a standby letter of credit (SLOC), you (the buyer) are providing a third party (the seller or creditor) proof that they will receive full payment according to contractual commitment. Essentially, it is a last resort should you fail to make payment for any reason.

You will make standard payments to the seller according to the contractual guidelines. But if you fail to make payments, the seller can cash in the SLOC with the issuing bank (Esquire Bank). Subject to the terms of the SLOC, we will then make the payment to the seller on your behalf. At this point, you will owe the funds to us, to be repaid as a loan.