Early Access Loan Program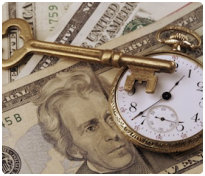 At Esquire Bank, we understand that your clients may have financial needs that cannot wait until their settlement check arrives. Our Early Access Loan Program bridges the time gap. While awaiting their pay day, your qualifying clients can borrow money against their settlements.
Whether your clients are waiting for an insurance carrier, municipality, surrogate court approval or the delays caused by liens - Esquire Bank can provide settled case funding through our Early Access Loan Program.