Online Banking with Bill Pay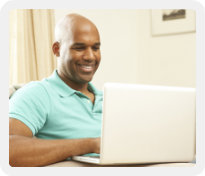 Bank from home, the office, or the road. Wherever you have internet access, you can access and manage all your Esquire Bank accounts 24 hours a day.
When it comes to bill paying time...skip the envelopes and stamps. You can pay bills from anywhere, anytime—safely and securely through your online banking account.
Summary

Free with Esquire Bank deposit accounts

View balances and histories

Transfer funds between accounts

Pay bills online

Make loan payments

Safe, secure, and easy to use

Online Bill Pay

Free with Esquire Bank checking accounts

Pay multiple bills at one time

Add unlimited number of payees

Can set up recurring payments

Can set up payments in advance, up to 1 year

Payments generally post faster

Eliminate paper paste

See for yourself how easy it is with our online bill pay demo.