Security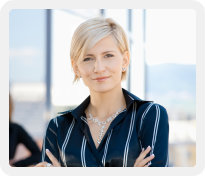 Esquire Bank wants to make your online banking experience safe and secure, that's why we are protective of your personal information online. Esquire Bank customers may only access your account information online from the Esquire Bank website only if you have registered for online banking services.
In order to help mitigate the risk associated with sending of information over the Internet, Esquire Bank utilizes technology such as 128 bit encryption and SSL in order to help foster security.
Sending E-mail
The bank recognizes e-mail as a simple and cost effective method of communication, however, requests and inquiries requiring immediate attention should not be sent via e-mail. Please call 1-800-996-0213. Similarly, sensitive personal and account information such as account numbers, PASSWORDS, PINS, or Social Security Numbers should not be sent via e-mail. Because an e-mail message may not be reviewed by a bank representative immediately, you must contact the bank via telephone or in person for immediate attention. Please note that e-mail messages will not serve as a sufficient method for any requirement imposed on you to provide written notice, nor may e-mail messages be used to place a stop payment on a check, cancel a bill payment, request account transfers, or report lost or stolen banking codes and/or cards.
Links to Third Party Websites
We may occasionally provide links from our website to other third party websites as a convenience to visitors of our website. Third party websites may utilize different security protocols and, as such, we are not responsible for the security of third party websites. Visitation of third party websites through the use of links provided on our site is performed at the visitors' sole risk. By providing links to other websites we do not endorse or warrant any of the content contained in the third party websites nor do we endorse or warrant their security protocols. Accordingly, although we attempt to select websites that provide competent security standards, visitors entering such third party websites do so at their sole risk.
Security Enforcement
Periodically, our operations and business practices are reviewed for compliance with corporate policies and procedures governing the confidentiality of information. Included in these self-assessments and examinations are reviews of the controls and safeguards related to consumer privacy which are described in our Esquire Bank Privacy Policy.
Children Visiting Our Website
The Bank's website is not directed to children under 13 and the Bank does not collect personal information from children, so the Children's Online Privacy Protection Act does not apply to the Bank. If in the future the Bank changes its website so that the Act does apply, the Bank will comply with all notice and other requirements of the Act.